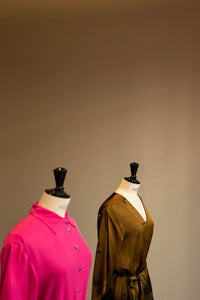 Just In Case is as much about detail as it is about time.
Just In Case is the Antwerp based fashion label founded in 1999 by creative duo Vicky Vinck and Katrien Strijbol. Distinguishable by their exclusive prints, their ready-to-wear collections fuse and balance joy, elegance and function. 

All prints are drawn in-house and represent intimate fragments of nature and everyday life. Since they opened their first store in Brussels in 2007 they have expanded their stores to Antwerp, Ghent & Nieuwpoort.